Martin Cahill
Photographer / Storyteller / Husband
The evidence for my passion was there from childhood. I would always ask to take the pictures, to work the camcorder and to organise the content into short films, albums and boxes. A little later the local high-school put me on a course that dealt with media and film-making. I loved it and I can still remember being completely enthralled by the power of media to change the way we think about the world.
At that point in history a degree in media was looked on with some scepticism. I was too easily led by this idea, and the digital age had begun, so I studied Information Technology and later headed to Galway, Ireland where I received a fellowship to study a master's degree in Business Studies.
My first professional position was in research; writing, creating and telling stories. I also founded two startup companies, but looking back I was only ever interested in their artistic merit. My interest was continually reverting back to the human story and I had a growing frustration that there was more I wanted to say that couldn't be achieved with the written word or technology alone.
I travelled. I lived in Sydney, Australia, but before I left my parents bought me a Digital SLR camera. This was the moment when it all changed.
I was hooked, grappling with all the switches and buttons, knowing that I could achieve something that communicated, something that would live with people forever, but the digital images left me feeling a little cold so I returned home and spent time working with other photographers, learning all about the darkroom, shooting film and making prints. I was introduced to the work of photographers past & present – James Nachtwey, Henri Cartier-Bresson, Vivian Maier, W. Eugene Smith, Ansel Adams, Burtynsky, Atget … all the giants of the industry.
I was a photographer. There was no way back this time and I was blessed to meet Anita who gave me the resolve to see it through. She told me to trust those closest to me and to pursue the work I believed in.
In my heart I wanted to document human stories and then I photographed my first wedding. Weddings themselves bringing out the best of everything that makes us human. They are loaded with meaning and the very evident love between the bride & groom, family and friends. It is the most important human story of all.
Anita & I are now married. We live in in a small rural village close to Liverpool, with our sons Patrick and Joseph. We have a cat called Poppy. Most of our holidays and free time is spent in the West of Ireland. It is our spiritual home, and I am happiest when running into the ocean, the waves at my feet, contemplating the next story, the next couple I will meet, and the images we will create.
---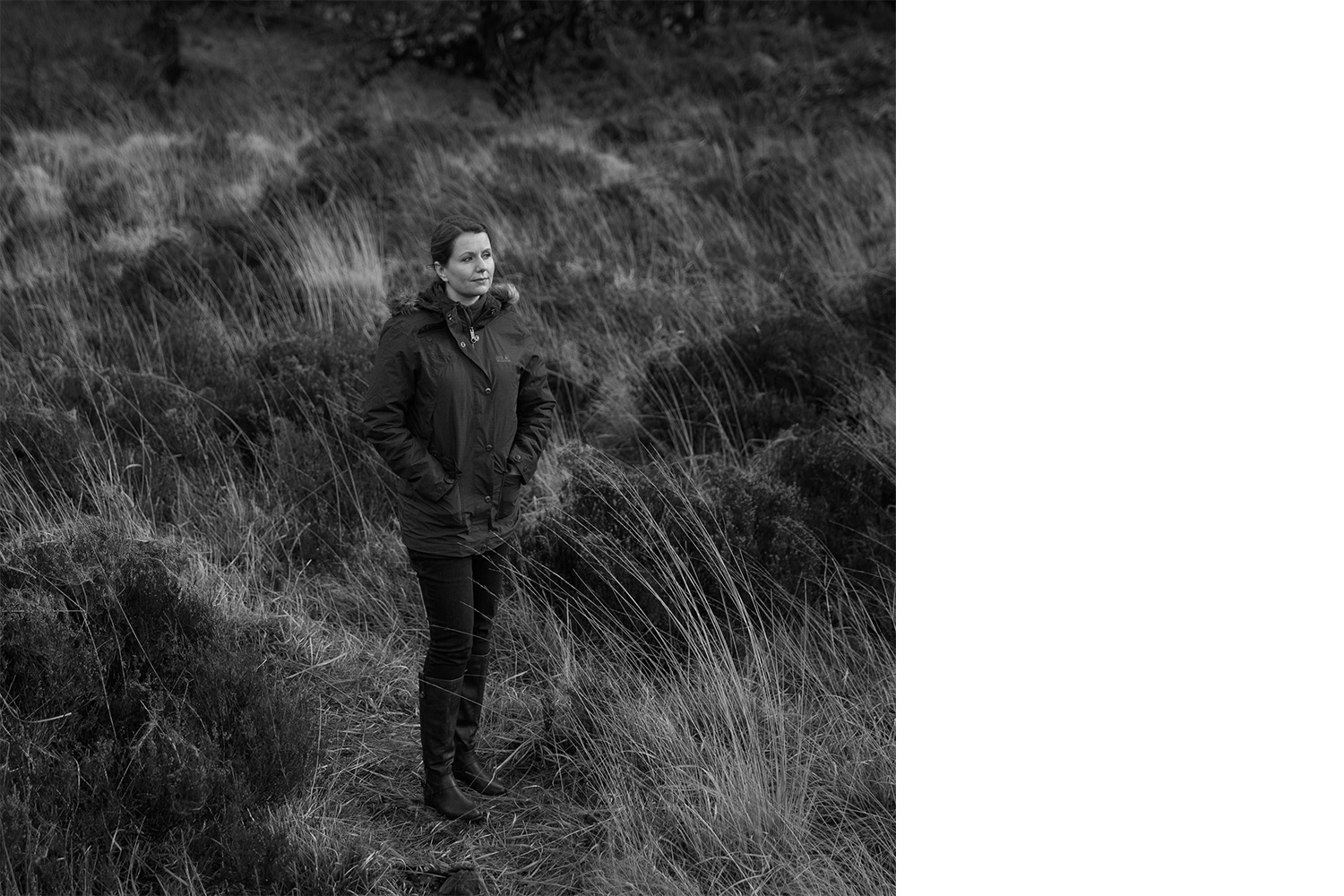 Anita Cahill
Florist / Creative / Wife
Anita is very much at the heart of my work. She sets the calming tone and offers a unique element of creativity, as well as an eye that picks out the most humble, but spectacular of locations.
Anita herself is a fully qualified wedding florist; she sees the smaller things that make a wedding day personal to you.
Anita loves the outdoors and nature. She is never more happy than when the kettle is on.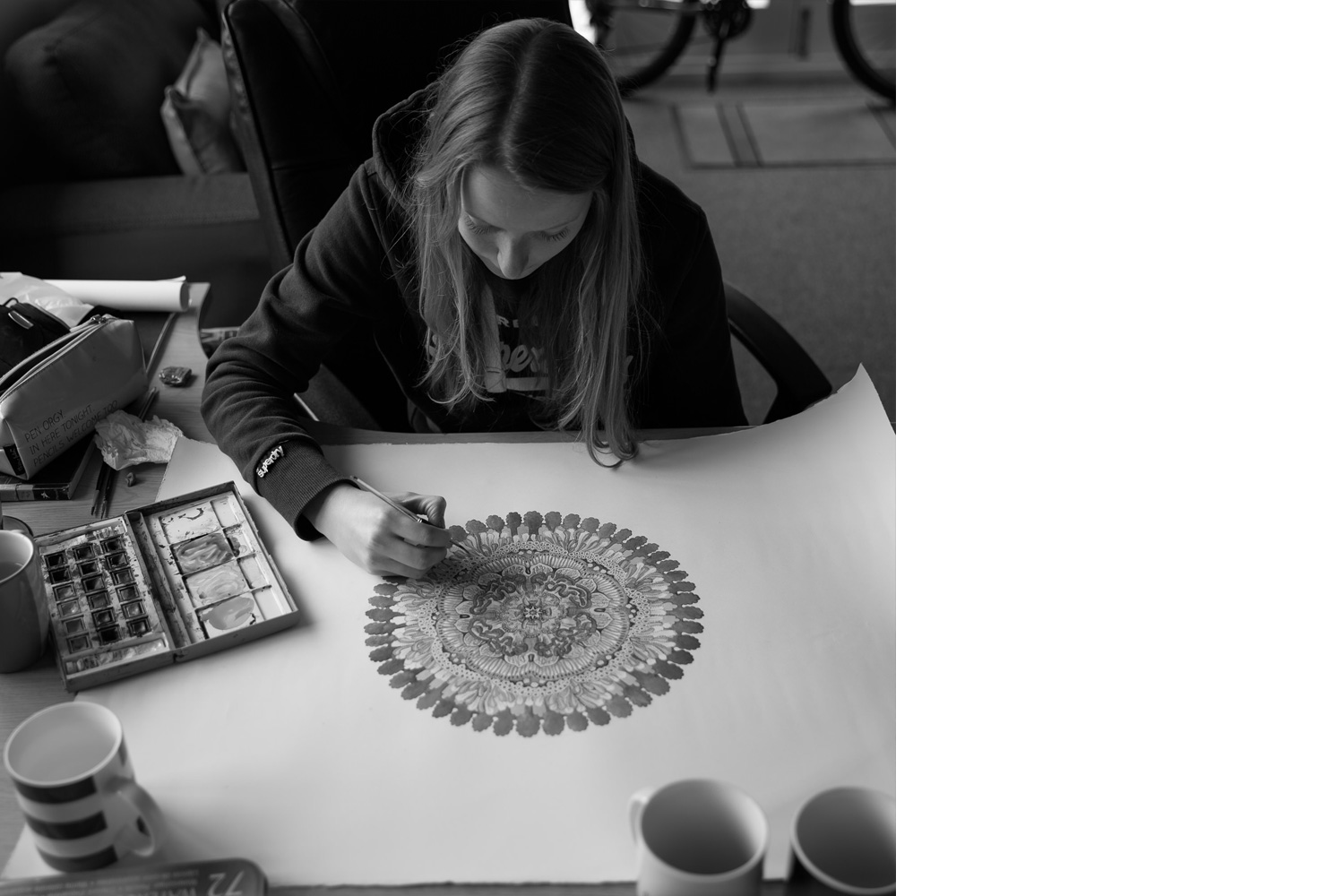 Lissie Cowley
Artist / Singer / Sister-In-Law
Lissie is our resident artist, and I am very proud that she gave her time and talent to the Cahill Photography art work you see across the site.
I feel very fortunate to know Lissie. She has taught me a great deal about the artistic process, materials, fine art papers and the fun that can be had when simply experimenting.
Lissie is happiest when exploring the world under our seas and lakes.